De challenge
Ontwerp merchandise voor je favoriete of fictieve band.

Creëer een (nieuw) logo voor de band & vertaalt deze naar een:

T shirt,
Pet,
item naar jouw keuze.
Succes!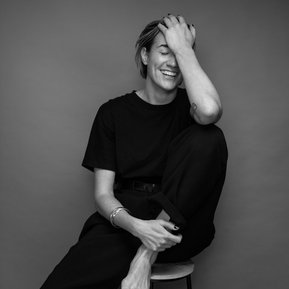 Esther Noben
is bezieler van Toykyo, een design studio die o.a. het artwork van Pukkelpop, Hear Hear, Fuse, Woohah en dirk. maakten. Al die wijsheid deelt ze met plezier met jou tijdens Mystic Kids!
Benoit Vangeel
is een grafisch ontwerper met liefde voor muzikanten. Hij maakte artwork voor o.a. Tamino, Kids With Buns, Doodseskader en Amenra. Het ideale klankbord in deze categorie!
Wat kan je winnen?
De coaches bekronen hun favoriete inzending met een budget van €1000 om jouw toekomstig project te verwezenlijken. Win jij? Dan kies je zelf wat het project precies zal inhouden, in lijn met de categorie waarin je won. Samen met Trix maak je vervolgens een plan om dit uit te werken.
Feedbacksessie?
Bij inschrijving kan je aanduiden of je een feedbacksessie wil met de coaches. Een feedbacksessie duurt 15 minuten en vindt plaats in Trix.
Je kan een feedbacksessie boeken op zaterdag 12 november of op zaterdag 19 november, in de namiddag. Je krijgt op 7 november het exacte tijdslot te weten wanneer je verwacht wordt.
Meedoen?

Inschrijven kon tot 6 november. De inschrijvingen voor dit jaar zijn helaas afgelopen.